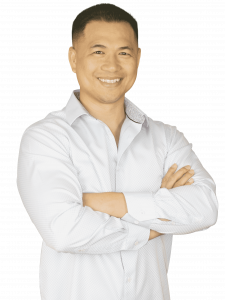 In 2012, I was working at a very reputable energy brokerage firm in the city of Dallas located in the state of Texas.
The two owners of the energy brokerage firm were some of the sharpest entrepreneurs I had ever met who made a ton of money by providing a ton of value to businesses who consumed a ton of electricity.
However, instead of focusing on making money in their electricity brokerage business, they were spending the majority of their time worrying about building these stupid computer systems to "mine" bitcoins!
During the first month I worked there, I thought these two guys were completely crazy and had been scammed by the bitcoin community.
In addition to being very street smart, the two entrepreneurs were very book smart and graduated from very reputable universities.
Although they appeared crazy and out of there minds with this bitcoin technology, there was a big part of me that trusted them because I saw how they had a high integrity level when they interacted with their clients and employees.
One day I asked one of the owners, "What the hell is a bitcoin!? and why in the world would you believe in this bullshit monopoly money that someone created on the internet?"
The owner said, "If someone is willing to give me some ounces of gold, a gun, and ammunition for my bitcoins!  The freaking bitcoins are real to me!"
His response prompted me to go read the bitcoin white paper for myself and stop being ignorant and argue about something I didn't know!
I read the bitcoin white paper and I was hooked!
Being an active trader, the invention of bitcoin by Satoshi Nakamoto is by far the biggest, greatest and most genius invention to ever happen during my lifetime!
I started investing in bitcoin and other cryptocurrencies in 2013 and have made a ton of mistakes especially during the fall of Mt. Gox.
Thanks to my background in trading stocks, futures and forex, I was able to quickly recover and eventually figured out I how to trade bitcoins and other cryptocurrencies.
In the beginning, my friend, Leon Fu Dot Com™ and I would record our bitcoin discussions and share it with friends, coworkers & fellow traders on YouTube.
For over 2 years, we constantly got bombarded with requests to make more and more bitcoin videos and talk about the various cryptocurrencies he and I were investing in.
At the beginning of 2016, we got even more requests during the huge run up in price with Ethereum and this prompted us to go ahead and take things more seriously to help other investors and traders to avoid making the same mistakes we did when we first got started investing in bitcoin.
We called our site, Cryptocurrency Market to help new crypto investors & entrepreneurs create Life Changing Profits™ from cryptocurrency trading, investing, & entrepreneurship.
I have lost a ton of money in general over the years in order to learn how to trade successfully and build a business in the blockchain space and I hope that our cryptocurrency trading, investing & entrepreneurship experience will help make a positive difference in helping you create Life Changing Finances™ in the crypto industry as well.
Enjoy!
Tai Zen – CEO & Senior Technical Analyst
– Co-Creators Of The TaiFu™ 30 Cryptocurrency Market Index
– Cryptocurrency Investing Blueprint™
– Co-Creators Of The Cryptocurrency Investing Bootcamp™
– Co-Author – What Is Bitcoin, Blockchain, & Cryptocurrency Investing?