I invested in Ethereum (ETH) during the IPO back in July 30th of 2014 when the price of bitcoin traded at a high of $586 and a low of $557.  During the July 2014 IPO:
ETH was worth approximately $0.30 USD/ETH
ETH was worth 0.00500 microbits uBTC
Fast forward 1 1/2 years later in Jan 2016 and according to Poloniex (the highest volume ETH exchange):
ETH reached a high of $2.85 USD/ETH
ETH reached a high of  0.007321 uBTC
If we do some quick math:
$2.85/$0.30 = 950% Potential Profit in USD
0.007321 uBTC/ 0.00500 uBTC = 1,464% Potential Profit in BTC
This is absolutely amazing profits for any asset class!!!
Due to these massive profits, my friends and I wanted to "cash out" and convert some of my ethers into BTC and USD.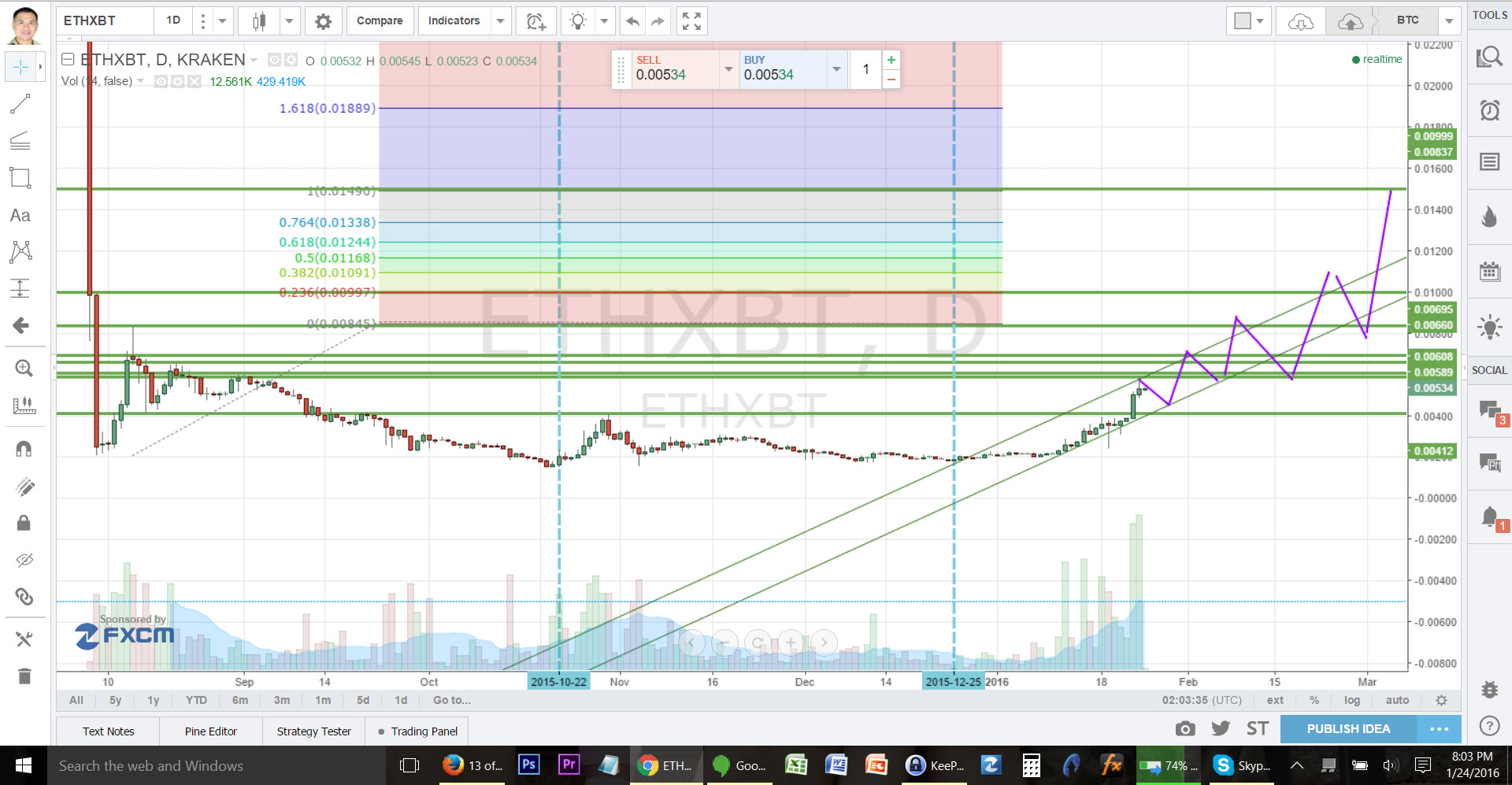 My buddy Leon Fu is one of the world's top iOS developers at Dell computers so it was not difficult for him to install the Ethereum Frontier client on his Mac and transfer his IPO/Presale ethers into ShapeShift.io and convert them to BTC.
However, it was a massive challenge for me on a PC because I am not technically savvy like Leon.  Leon tried multiple times over the phone to guide me through the process of installing the Frontier client on my PC but it was just a nightmare and I finally quit because I did not feel comfortable transferring my ethers with so much complications.
Leon did some research and suggested I try MyEtherWallet.com and I was able to transfer my IPO/Presale ethers into ShapeShift.io and convert them to BTC.
I personally have no need to convert the BTC to USD.
In this lengthy video tutorial I will share with you how to convert your ethers into BTC using the following services:
Coinbase.com (or any bitcoin wallet)
Bitcoin blockchain explorer (Blockchain.info)
Ethereum blockchain explorer (Etherchain.org)
Json file you received from the Ethereum team during the ether IPO/Presale
A password manager such as Keepass to store your passwords and private keys (optional but highly recommended)
If you don't have a password manager you can use an online password generator to create a strong password.
As I mentioned in the video, if you decide to use the MyEtherWallet.com wallet service, be sure to support the developers at their donation address:
0x7cb57b5a97eabe94205c07890be4c1ad31e486a8
I do not donate to organizations like Red Cross and stuff because I never know where my money is going.  I like donating to people who take the initiative to provide value to others without being asked to do so.
Furthermore, I can see where my donations are going by reviewing the MyEtherWallet.com donation account on the Ethereum blockchain here:
https://etherchain.org/account/0x7cb57b5a97eabe94205c07890be4c1ad31e486a8#txreceived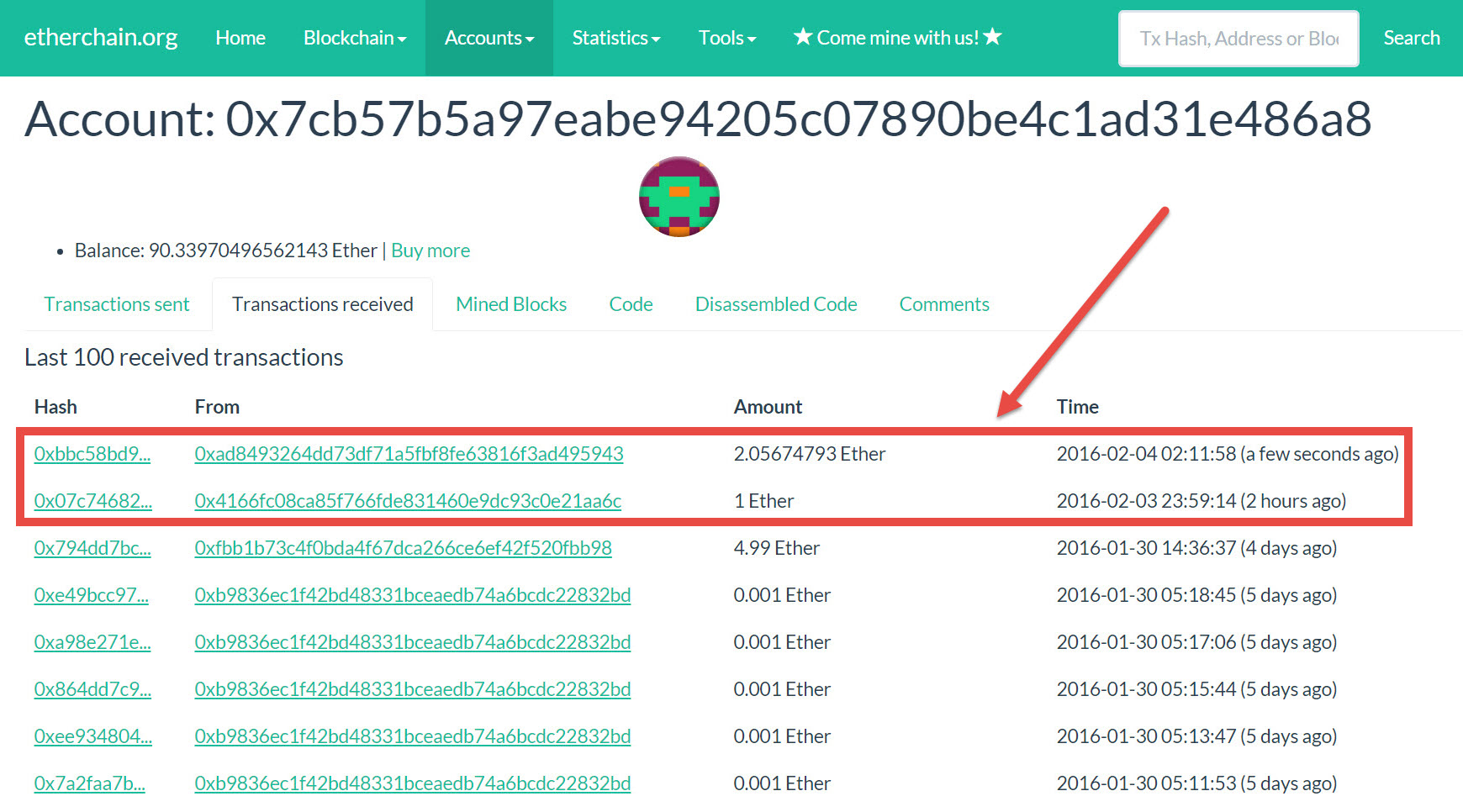 Tai Zen's Ethereum donation to MyEtherWallet.com
PLEASE NOTE THE CORRECTIONS & UPDATES:
2016-02-04 Update – It is ShapeShift.io and NOT ShapeShift.com
2016-02-04 Update – I asked Taylor Van Orden (developer of MyEtherWallet.com) to review this video tutorial for any blatant security issues and she stated:
"Haha. So watching your video I caught 2 typos on our site and our math error from when we switched APIs on the send transaction page. Ugh. Although, I wish 1 ether was worth $20k USD >.<
At least they are fixed now…  Besides our errors, everything on your end looks good."