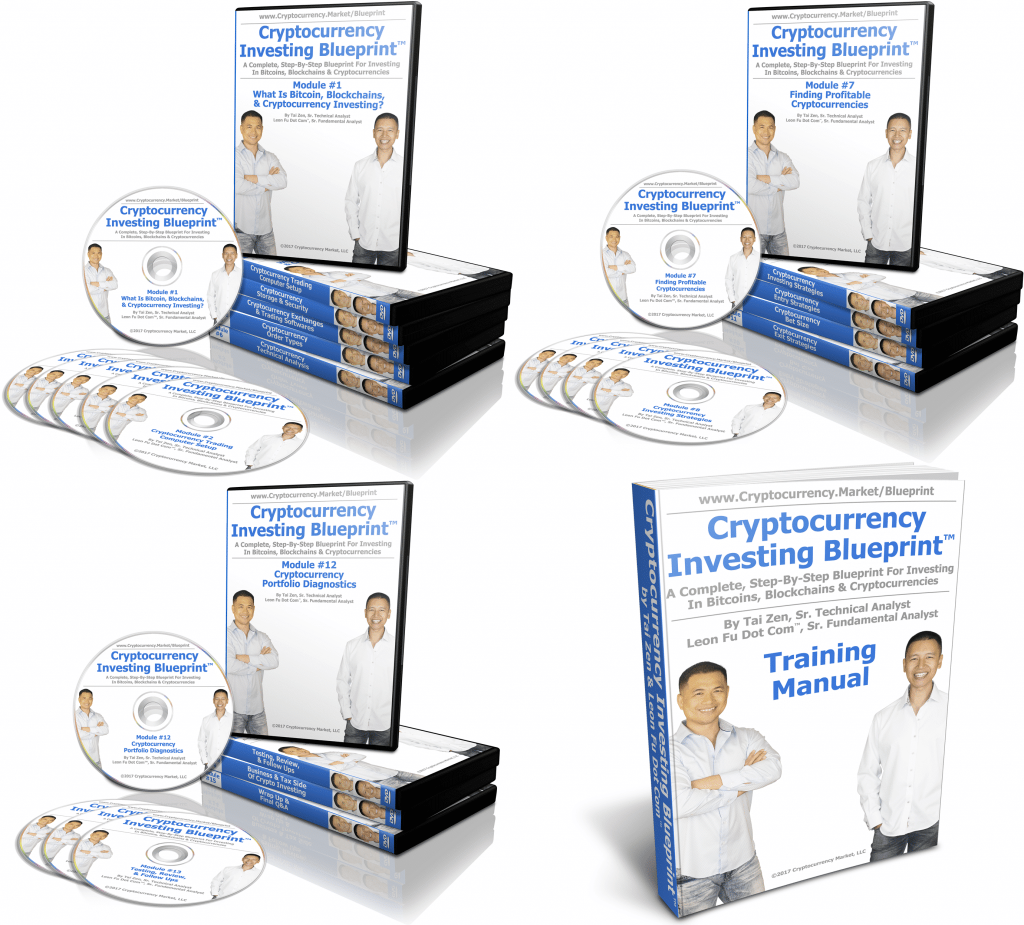 The Cryptocurrency Investing Blueprint® home study course is designed to help investors, traders,  hedge funds, & private portfolio managers who want to consistently make Life Changing Profits™ in cryptocurrency investing by identifying cryptocurrencies that have the potential to grow exponentially, by learning the 6 Key Ingredients of a profitable cryptocurrency investing system.
The content of this course was created and is owned, in its entirety by Cryptocurrency Market, LLC. Any reproduction, duplication, copying and distribution of this course content or it's trademarks without the expressed, written consent of Cryptocurrency Market, LLC is strictly prohibited.  Violators will be immediately removed from the member area!
2021-07-13 UPDATE: 
You must watch all the courses using the Chrome browser on a laptop or desktop.  These courses will not work properly on a mobile device!
1.  Right now in 2021 we are currently in the middle of a bull market. Our team is getting ready to sell as soon as the market gives us enough signals to sell and take profits. Before starting the Cryptocurrency Investing Blueprint™ course, please do these things immediately so you are prepared to sell and take profits!!!
2020-02-01 – Understanding The Marginal Utility Of Money (English & Vietnamese)
2020-02-02 – How To Calculate Your Personal Financial Goals
2021-04-07 – Understanding The TaiFu™ 3 Bucket System
2. Please install the Signal Messenger app on your phone and laptop so we can add you to our private coaching:
https://signal.org/download/
3.  After you install the Signal app, please click on the link below & you will be added to the private TaiFu™  Crypto Coaching after Tai Zen calls you.  The private TaiFu™ Crypto Coaching is NOT available to the 7 Day free trial students:
4.  Click here to learn how to sign up and use the TaiFu™ Portfolio Manager.
5.  Click here to access the TaiFu™ Portfolio Manager.
Please CLICK on the links below to start the course!