We had a really cool opportunity to hang out with our channel subscribers and even treated them to dinner to celebrate the Life-Changing Profits™ they had made from following our channel!
Tai Zen:  What's up guys. This is Tai Zen. I'm broadcasting from a New York City here. I'm with some of our channel followers and subscribers here. Say hello guys.
These guys have made a ton of life-changing profits from our channel, so they won't leave me alone here at token summit here in New York.
Have you make money from our channel?
The guys: We owed you too much. 10x return
Tai Zen: I want my portion.
We're trying to find something to celebrate them all.
The honorable grandmaster LeonFu.com lost us.  He's on that corner over there. He's got some followers too.
We're being hounded here in New York by some loyal subscribers, who made bucket loads of money from our channel.
A guy: This guy right here is the man. 10x life-changing man. Follow our channel. That's what we've been trying to tell everybody. Now what was the question that you want to ask?
A guy: what's the least respectable token that has made you a shit ton of money?
Tai Zen: I wouldn't say any of them are least respectable because we do some hardcore research.
Let's walk the street here and we'll chat man.
If it's a least respectable, don't mess with it. We usually don't mess with it because when we go to these conferences like this, we will be hounded by people who are yelling: "You made me lose money".
With us today is the honorable grandmaster legendary LeonFu.com. Say hello to the audience.
Leon Fu: Hey
Tai Zen: Alright man. We're coming up here guys. I just wanted to give you guys an update on what we've been doing in New York. I'll catch you guys later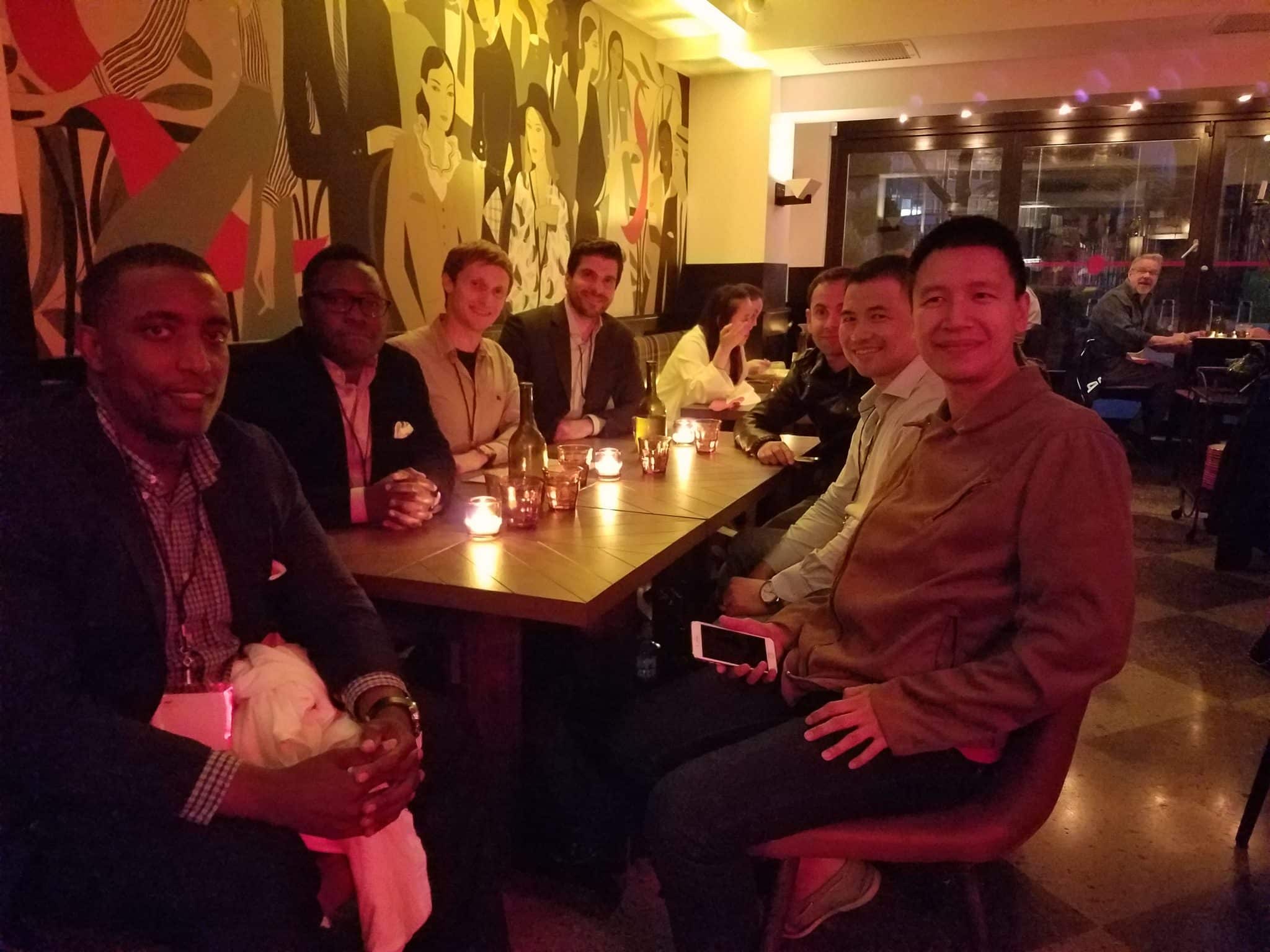 We even caught up with Ned Scott the founder of Steemit: